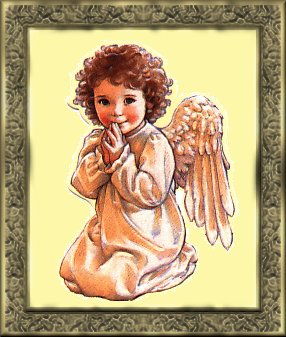 I did not know that my life would be forever changed! I knew that I loved kids and that when I would read a sad story about a child who was abused, missing or killed, my heart would break and I would cry inside and sometimes those tears were visible. In February of 2005, I began working at a Juvenile Detention Center and I deal with kids on a day to day basis. The ages of these kids range anywhere from nine years old to seventeen years old. I think that for the most part it is the younger ones that constantly remind me that our world is full of changes and those changes are not always for the better. It amazes me to look into the eyes of these little ones and to hear the stories of why some of them are in the Detention Center. I cannot write any names or tell the reasons why they are there, but I can say that some of them are crying out for help and are not receiving the help that they need. These children are our future and in all actuality, that scares me to death!
I began writing this page a few years ago! It is now 2012 and although I no longer work at the Detention Center, I still hold many of the kids in my heart. When I began working there, I didn't know that I would become so attached to some of these kids and end up keeping in touch with some of them. It is from working there that I want to be able to help these kids, the ones that I feel are being left behind, not only by their parents, but by their probation officers and the courts. My dream to become a Youth Advocate stems from working at the Detention Center. I resigned from there in January of this year (2012) but I visited now and then to see if any of the kids locked up are ones that I worked with. Rules have become more strict now passed down by the state and no one is any longer allowed to visit with the kids unless of course you are a parent, guardian or probation officer, social worker and that sort.
I watched some of these kids grow up to become coworkers while I was still there, quite a surprise considering the trouble they were in all the time but it made me proud as well, knowing that maybe one of us there got through to them and that is why they came to work there.
While working there I became so aware of how some of these kids were hurting for human contact because they did not have it on the "outs". These kids need guidance, not just from parents and the courts but from people who care and want to make a difference in their lives. A Youth Advocate can help them become productive adults and maybe can steer them in the right direction. This is my dream! One day I would like to be able to take some of these kids under my wing and give them a chance at life, a life where it will no longer scare me to say that they are our future!