IT SEEMS AS IF THIS PAGE WAS MEANT TO BE ABOUT THOSE WHO SUFFER FROM MULTIPLE SCLEROSIS! IT IS ALSO ABOUT HOW IT EFFECTS THE FAMILY AND FRIENDS OF THOSE WHO SUFFER FROM IT. IN MY LIFE I HAVE KNOWN FIVE PEOPLE WHO HAVE LIVED WITH THE DISEASE AND ONE OF THEM IS WENDY WHO HAS ALREADY PASSED AWAY FROM IT. IT IS TIMES LIKE THESE WHEN I WISH THAT I COULD MAKE MIRACLES HAPPEN SO THAT ALL WHO SUFFER FROM IT WILL HAVE NO MORE PAIN, NO MORE SUFFERING HUMILITY FROM HAVING TO BE TAKEN CARE OF, NO MORE SEEING FAMILY MEMBERS AND FRIENDS WATCH THEIR LOVED ONES DIE, THEIR FRIENDS DIE FROM THIS HORRIBLE DISEASE. I HAVE REMOVED AN ITEM FROM ONE OF MY JOURNAL PAGES AND PLACED IT HERE ON THE TRIBUTE'S PAGE. IT ISN'T BECAUSE THIS PERSON HAS PASSED AWAY, BUT BECAUSE SHE SUFFERS SO MUCH FROM IT. THIS TRIBUTE IS TO MY BEST FRIEND TAMI WHO IS NEVER FAR FROM MY MIND! I AM PLACING ON MY FAVORITE SITES PAGE, TWO LINKS THAT I HOPE WILL BE VISITED SO THAT THOSE WHO DO NOT UNDERSTAND WHAT THIS DISEASE DOES TO PEOPLE, WILL HAVE A BETTER UNDERSTANDING OF IT, ALSO SO THAT THOSE WHO WOULD LIKE TO, CAN CONTRIBUTE TO THE RESEARCH OF IT SO THAT MAYBE ONE DAY THERE WILL BE A CURE FOR IT. THESE LINKS ARE FOR ALL THE TAMI'S AND SAMARIA'S WHO ARE STILL ALIVE AND FOR ALL THE WENDY'S WHO HAVE LOST THEIR LONG BATTLE WITH IT. PLEASE! VISIT MY FAVORITE SITE'S PAGE!

ANYONE WISHING TO PLACE A TRIBUTE TO A LOVED ONE, PLEASE FEEL FREE TO SEND IT TO ME AND I WOULD BE HAPPY TO PRINT IT!

July 24, 2001

Have you ever thought about all the heroes that walk among us that go unnamed? Normal every day people that you may not know, that have helped someone in some way or just someone that is coping with a devastating or debilitating illness and have the courage and faith that will move mountains? I think about my best friend Tami! I have known her for 32 years, she was 11 and I was 15 when we first met. We attended the same Church, First Southern Baptist in Gardena, California. Now, this is your normal average Church which had teenage clicks as we called them back then. I was new to the Church, didn't really know too many people and kept to myself the majority of the time. There was a cute boy at this Church that everyone liked and because I liked him also, the click of teenage girls told Tami, "See that girl, don't like her because she likes..." and I won't mention any name. Well, Tami who was probably the youngest of the bunch, stood there staring at them for a minute and then said something that I will never forget for as long as I live. She told them not to tell her who to like and who not to like. From that day on we were the best of friends and almost inseparable. We went through many years of Easter Camp together with the Church, getting into mischief together by the counselors until one year they thought they would keep an eye on us by making us cabin checkers. By giving us this little chore to do they thought that there was no way we could get into trouble because everyone knew just exactly where we were at, at all times. Even then, we would still get the blame when something went wrong! Oh, but it was fun! We laughed, we cried, we sang, and we grieved together! We have a special relationship that not even miles can take away. You might ask, "What does all this have to do with being a hero?" Well, about five years ago she was diagnosed with Multiple Schlerosis, a disease which is a progressive, degenerative disorder of the central nervous system, including the brain, the optic nerve, and the spinal cord. She lives with this disease every day of her life, taking an injection once a week which leaves her so ill for three days, high fever, muscle aches, nausea, and virtually untouchable because of the side effects. But, it is a small price to pay, just to feel normal or almost normal for the other four days. I admire her courage, her strength, and everything about her. With all that is going on in her life, she still works, even at her worst moments. I think about all that she is going through and all that she will be going through in her life and I cannot put into words what she means to me. All I can say is that, "Tami, you are my hero and I love you."
Anyone out there have a hero of their own? Think about that special someone who has inspired your life and made a difference! I think everyone has a hero in their life, whether it be a child or an adult or even an animal! Let that special someone know how much you care and what they mean to you! That, can make a difference in their lives as well!






BELOW YOU WILL FIND A VERY TOUCHING POEM FROM MY FRIEND LINDA POLWORT FOR HER DAUGHTER WENDY WHO PASSED AWAY FROM COMPLICATIONS ATTRIBUTED TO MULTIPLE SCLEROSIS!


"A TRIBUTE TO WENDY"

How do I tell you what I want to say,
I still find myself crying almost every day.
I cannot accept the fact you are there,
If I don't say goodbye then that means you are still here.
I know you are now with your dad,
But, I am selfish, it still makes me sad.
Your brother Shane said good words to you,
I know that was very hard for him to do.
This has been the hardest thing I've been through,
But, it is because of my love for you.
Your girls are really doing good,
But, you and I knew that they would.
Cindy and Mindy are glad you have no pain,
So happiness is what you will surely gain.
You can be proud you were such a good mother,
Your girls know they will never have another.
Tell your dad hi and I miss him too,
I want him to take good care of you.
Soon we can say as the song says quote,
The key to my heart, you hold in your hands,
But, nothing else matters we're together again.

Love, Your Mom Linda Polwort



SONG PLAYING: "WIND BENEATH MY WINGS"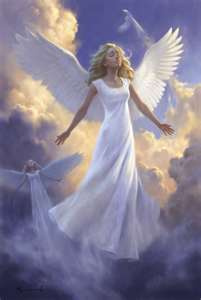 NOVEMBER 8, 2002
BELOW IS A BEAUTIFUL POEM THAT MY ADOPTED DAUGHTER LORETTA WROTE FOR HER MOM SAMARIA WHO IS FAST LOSING HER BATTLE WITH MULTIPLE SCLEROSIS!
(A FEW WEEKS AFTER THIS POEM WAS WRITTEN, SAMARIA LOST HER BATTLE WITH MULTIPLE SCLEROSIS ON THANKSGIVING DAY, NOVEMBER 28, 2002 AND IS NOW FLYING WITH THE ANGELS!)
Each night I love you,
a little bit more.
Wishing there was something I could say or do,
I want to make you better, but something is telling me to let go.
I miss you already even though
you are still here.
All I want to do is hold you,
you are so dear.
You brought me into this world,
and now God is taking you out.
I don't know why!
Is it punishment or is there a reason?
I feel as thought I am keeping you here
but, when it is time for you to go,
I know that you'll always be near,
Watching over me with your angelic face,
protecting me from harm
and all of life's disgrace.
I wish for you no more pain.
You have done your duty and will be rewarded.
But, there is nothing here for you anymore-nothing else for you to gain.
So, if you must go,
there's something I want you to know.
I love you now and always will
but, it hurts to always see you this ill.